I think when most of us think Kardashian Make-Up style we instantly conjure up images of a perfect smoky eye look topped of with the perfect nude lip?
Well luckily for us the new Khroma collection Au Natural Nude Lip kit which has all you need
and more to emulate the ever famous nude pout of the Kardashians.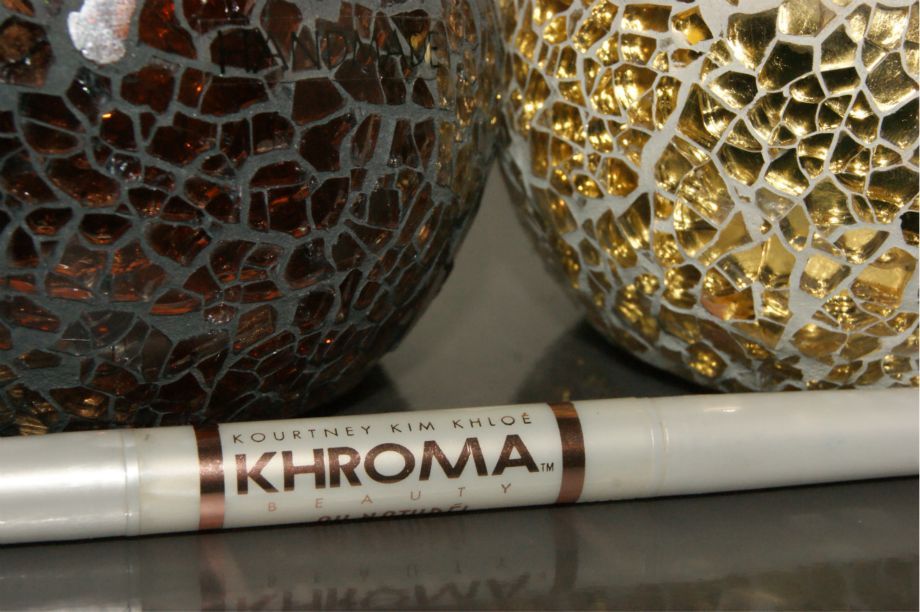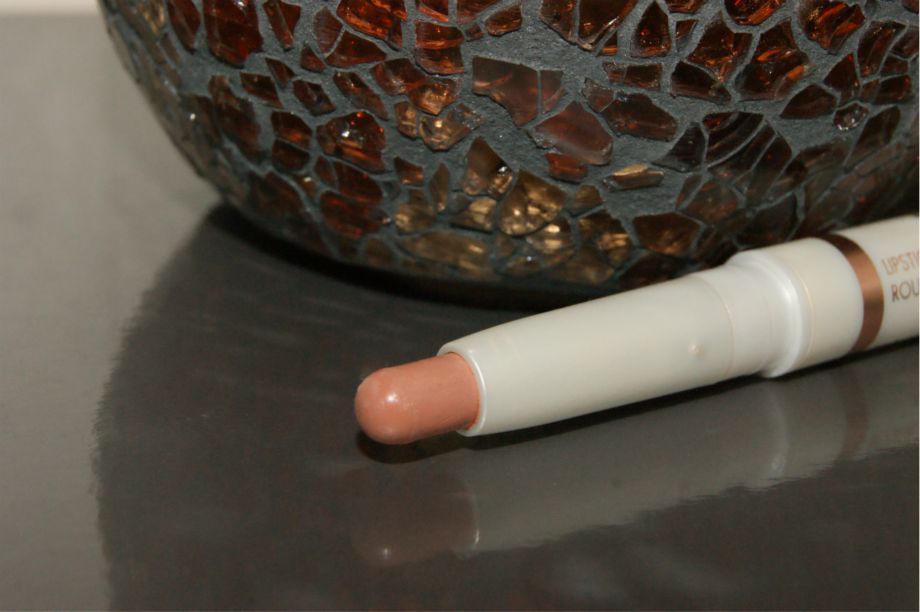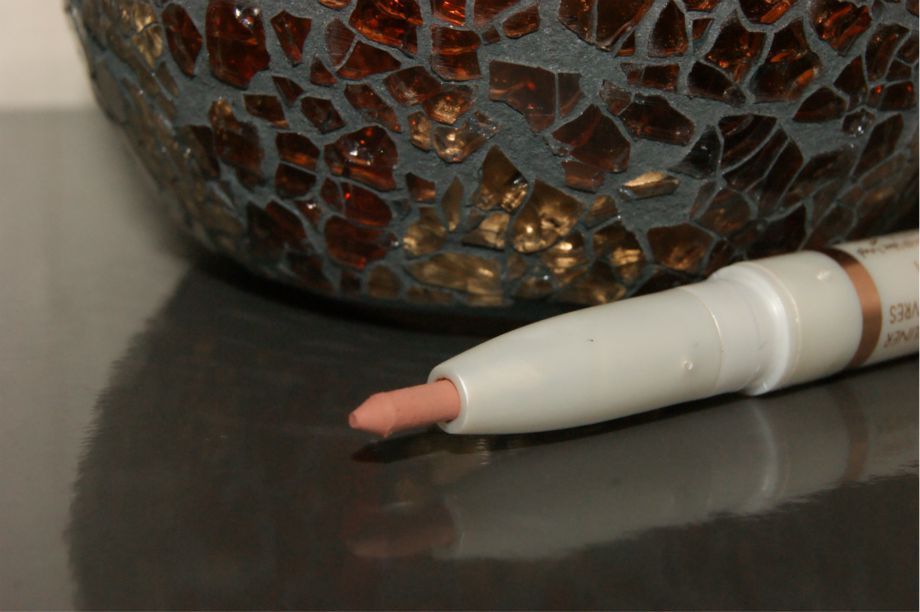 The Au Natural lip kit features a light vanilla scented lip duo which is encased within a white and rose gold accented pen style applicator which is incredibly easy to use and fairly pleasant on the eyes.
One end features a slim, round lipstick and the other a coordinating lip liner which solves the problem of
sourcing the perfect lip liner to compliment the nude lipstick not to mention it helps to prolong wear, prevents bleeding of the lipstick and also allows you to shape your lips to a degree.
Simply to clarify in case the photos don't quite display it both the lipstick and liner are the same shade.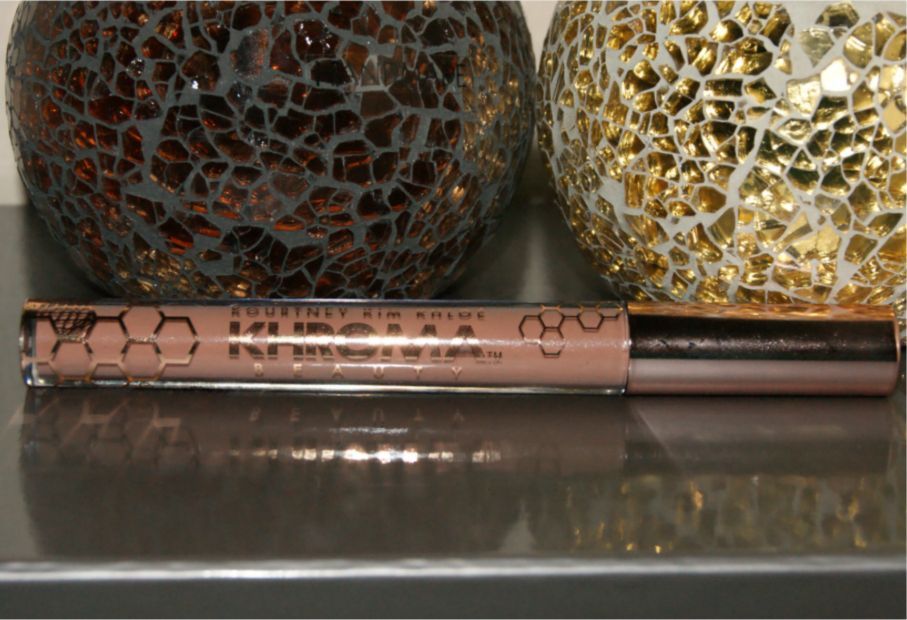 Every nude lip fan knows the importance of a good natural toned lipgloss and unsurprisingly the Au Natural kit comes with a light pinky brown nude gloss that has a light chocolate/honey scent.
I'm not one to sing the praises of gloss or doe foot applicator but as far as lip gloss goes this
has decent colour pay off, is non- sticky and applies with ease.
The great thing about a shade like this is that it will help give the appearance of plumper lips
which I'm sure most will be thankful for.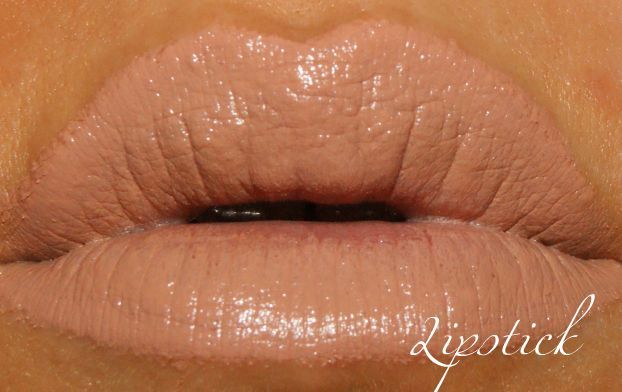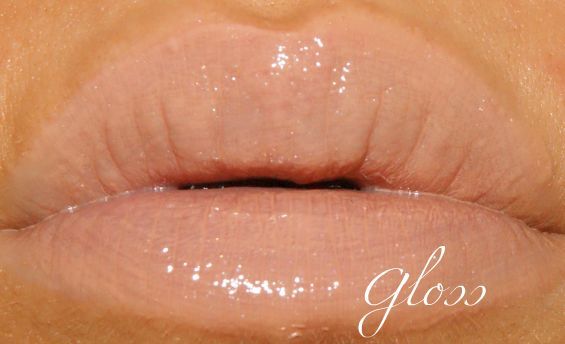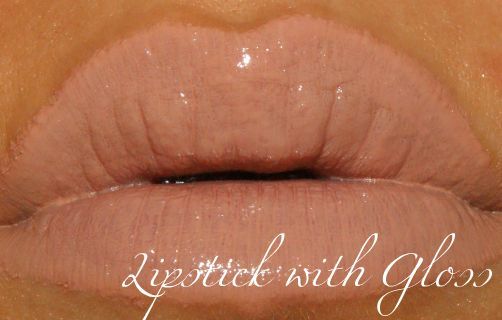 For me the lipstick/liner duo is the superstar of this kit and I would happily pay the retail price alone
for this product as it glides on which such ease and does feel like a high end product -
I liken it to MAC's Cremesheen lipstick in terms of texture and finish (creamy with a light sheen).
The colour is truly beautiful, a light pink based nude brown that is not too pale nor is too deep
basically shade wise it is perfection and very akin to the shades we are used to seeing Kim Kardashian
herself wearing which I'm sure we have all tried to copy at one point or other?
Should you like a more milky finish to your nude lip then slick on a quick application of gloss
which you can also wear on it's own.
Truly I am blown away with the Khroma collection and must applaud the Kardashian's on creating
a great wearable yet affordable collective of cometics that even non-fans can appreciate!
The Khroma Pre- Launch range will arrive in the UK/Europe on the 1st of December.
You can be kept in the loop with all things Khroma such as who will be stocking the collection in the UK
by liking the official Facebook page
- link
Khroma Shebang Nude Lip Kit* RRP £14.95