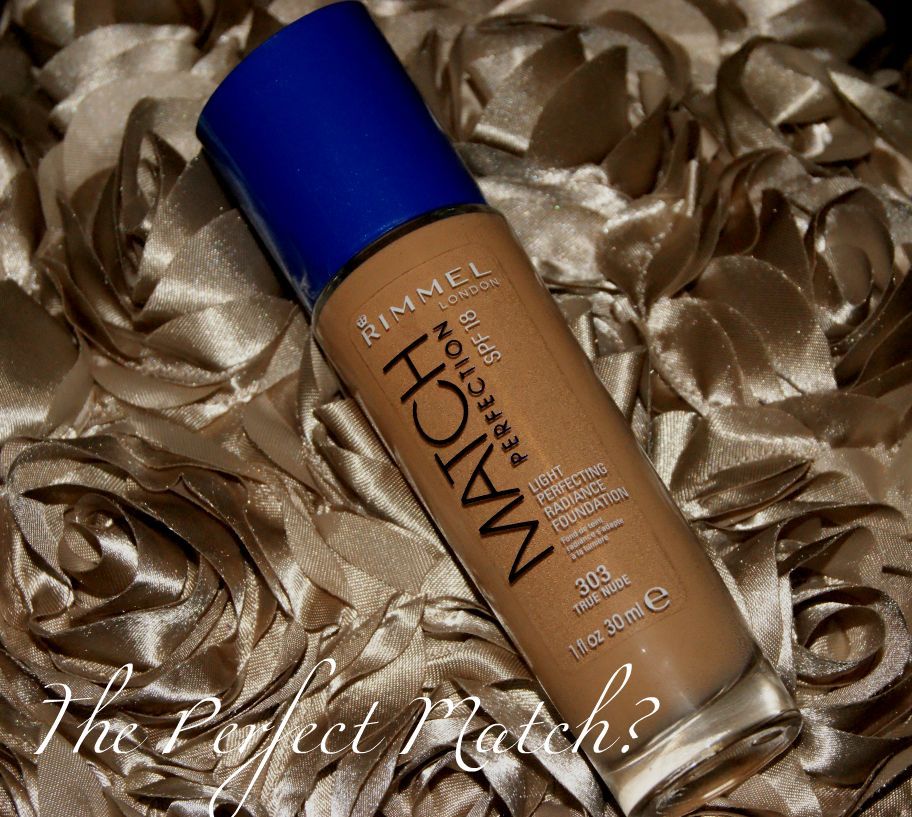 my skin type and I found it to cake and/or leave a glittery residue on my skin.
So it was with baited breath that I tried Rimmel's newest foundation offering - Match Perfection.
Much like most foundations of late this has been formulated to adapt to your skin tone
and has been enhanced with Blue Sapphire fragments to induce an illuminating glow.
All in to the best of my knowledge there is 12 shades and despite being a high street brand
Rimmel have packaged this very well - a glass bottle that doesn't scream budget buy with a built in pump.
I do feel that the shade range should be expanded to include a few more deep shades
for all those with dark skin tones.
For reference the shade I have featured is 301 True Nude which is a pretty good option
for those around the NC35/37 tone in MAC foundations.
Formula wise this is akin to your typical liquid foundation, perhaps at a push it is slightly thicker
but I do find it to apply well be it with fingers or a brush and live up to the skin tone adaption claim.
I don't find Rimmel Match Perfection to be a full coverage foundation but it is a great mid coverage product,
that covers minor blemishes, redness and other little imperfections such as light scarring.
I can't comment on how this foundation will preform on dry skin but on normal-oily it does sit well,
wears for around 7 hours without a primer and doesn't settle into pores/lines.
I wouldn't deem this foundation matte nor would I say it is overly packed with radiance particles,
best summed up I would say it gives a natural finish, a my skin but better result.
My only niggle with Rimmel foundations is that until they settle I do find them to be a little sticky/tacky on my skin, that may be a problem that only I experience but I thought it was worth pointing out none the less.
All in all a really great high street foundation that won't break the bank but will give your really good coverage and lasting power, more so should you use a primer before hand.
Rimmel Match Perfection Foundation 30ml/£6.99* via Superdrug
- link